BOARD OF DIRECTORS
2018 – 2019
PONCIANO D. PAYUYO, CPA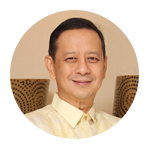 Vice-Chairperson
"Pons"
---
Philippine Federation of Electric Cooperatives (PHILFECO)
pons1202@yahoo.com
philfeco@yahoo.com
MARJORIE P. ABLAZA
Director
"Gigi"
---
CLIMBS Life and General Insurance Cooperatives (CLIMBS)
marjoriegigiablaza

Col. REGIDOR M. DELA CRUZ (Ret.)
Director
"Regie"
---
Philippine Army Finance Center Producers Integrated Cooperative (PAFCPIC)
Regidor82@yahoo.com
pafcpic_ocs@yahoo.com
BGen. TEODORO P. EVANGELISTA (Ret)
Director
"Ted"
---
1 Cooperative Insurance System of the Philippines Life and General Insurance (1CISP)
tpevangelista@acdimpc.com
ARNEL G. DOMINCEL
Director
" Arnel "
---
Nueva Vizcaya Alay Kapwa Multi-Purpose Cooperative (NVAK MPC)
rneldomincel@yahoo.com
CECILIA M. LAGUNA
Director
"Cecilia"
---
First Community Cooperative (FICCO)
celmorlaguna@gmail.com

MODESTO S. MARGARICO JR.
Director
" Panjun "
---
Western Visayas Alliance of Cooperatives (WVAC)
ipempc@yahoo.com
ZENAIDA N. NOVABOS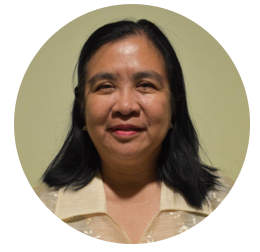 Director
"Zeny"
---
Philippine Cooperative Central Fund Federation (PCF)
zeny.novabos@aboitiz.com

YOLANDA P. PINZON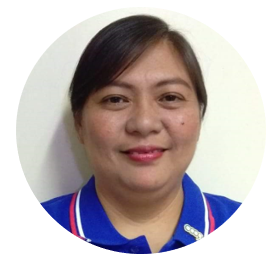 Director
" Dhang "
---
Federation of Cooperative Workers' Association (FEDCOWORKERS)
yolandapinzon40@gmail.com
ROBERTO C. MASCARIÑA
Director
" Bert"
---
Barangka Credit Cooperative (BCC)
tbarangkaceo@gmail.com
RAUL Q. MONTEMAYOR
Director
" Raul "
---
National Cooperative Marketing Federation (NCMF)
raulm@freefarm.org
DIVINA C. QUEMI, DBA
Director
"Divine"
---
Nueva Segovia Consortium of Cooperatives (NSCC)
nsccvigan2@yahoo.com
LORETO L. RAMIRO
Director
"Loret"
---
Northern Luzon Federation of Cooperative Education and Development Center (NORLU CEDEC)
jelomara_lr@yahoo.com
norlucedec_1975@yahoo.com
RAMIL C. SANTOS
Director
" Ramil "
---
National Market Vendors Confederation of Cooperatives (NAMVESCCO)
ramil1024santos@gmail.com
MARLENE D. SINDAYEN
Treasurer
"Marlene"
---
Novaliches Development Cooperative (NOVADECI)
msindayen@gmail.com

CECILIA DELA CRUZ
Board Secretary
" Cecile "
---
National Confederation of Cooperatives (NATCCO)
cecilia_delacruz2001@yahoo.com
DANIEL R. ANG
Chief Executive Officer
" Danny "
---
Philippine Cooperative Center (PCC)
workerkoop@gmail.com
CHRISTIE ROWENA C. PLANTILLA
Chairperson
(Audit Committee)
" Tetay "
---
Federation of Peoples' Sustainable Development Cooperative (FPSDC)
tetay_plantilla@yahoo.com
JOSELITA F. CARDONA
Vice - Chair
(Audit Committee)
" Josie "
---
Union of Catholic Church-Based Cooperatives (UCC)
joselitaflores32@gmail.com
RAMIL REPE
Secretary
(Audit Committee)
" Ramil "
---
VICTO National Cooperative Federation and Development Center (VICTO National)
ramil_repe@yahoo.com
ALMA S. FERREROS
Chairperson
(Election Committee)
" Alma "
---
San Dionisio Credit Cooperativepment Cooperative (SDCC)
almasantosferreros@yahoo.com
DIONEL M. GAYO
Vice -Chair
(Election Committee)
" Dionel "
---
Sulong sa Tagumpay Multi-Purpose Cooperative (STMC)
dionel.m.gayo@st.com
NOEL O. QUIDILLA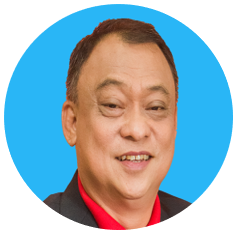 Secretary
(Election Committee)
" Noel"
---
Tagum Cooperative
noqjay@gmail.com
tagum_coop@yahoo.com